plant, grow, THRIVE!
Give Love | Inspire Hope | Change Lives!
Our core mission and vision at Love Abounds for several years has been to give love generously, through love-giving relationships we inspire hope for the future, and in this process we change lives for the better!
This summer we're kicking off a new campaign called Plant, Grow, Thrive!
We're growing in Kunchubwe Village - we've planted the seed of love, we're growing hope, and we're excited to watch lives thrive!
How are we growing and thriving?
Thriving with Chicks Empowered!
Our ladies are selling over 250 chickens a month | Earning nearly $40 a month | And the project is almost 100% self-sustaining!
Growing with The Hammer Brothers
The seed of our next project was planted months ago. By the end of summer the Hammer Brothers will start a hammer mill business - creating corn meal - the main ingredient in Zambia's food staple - nshima!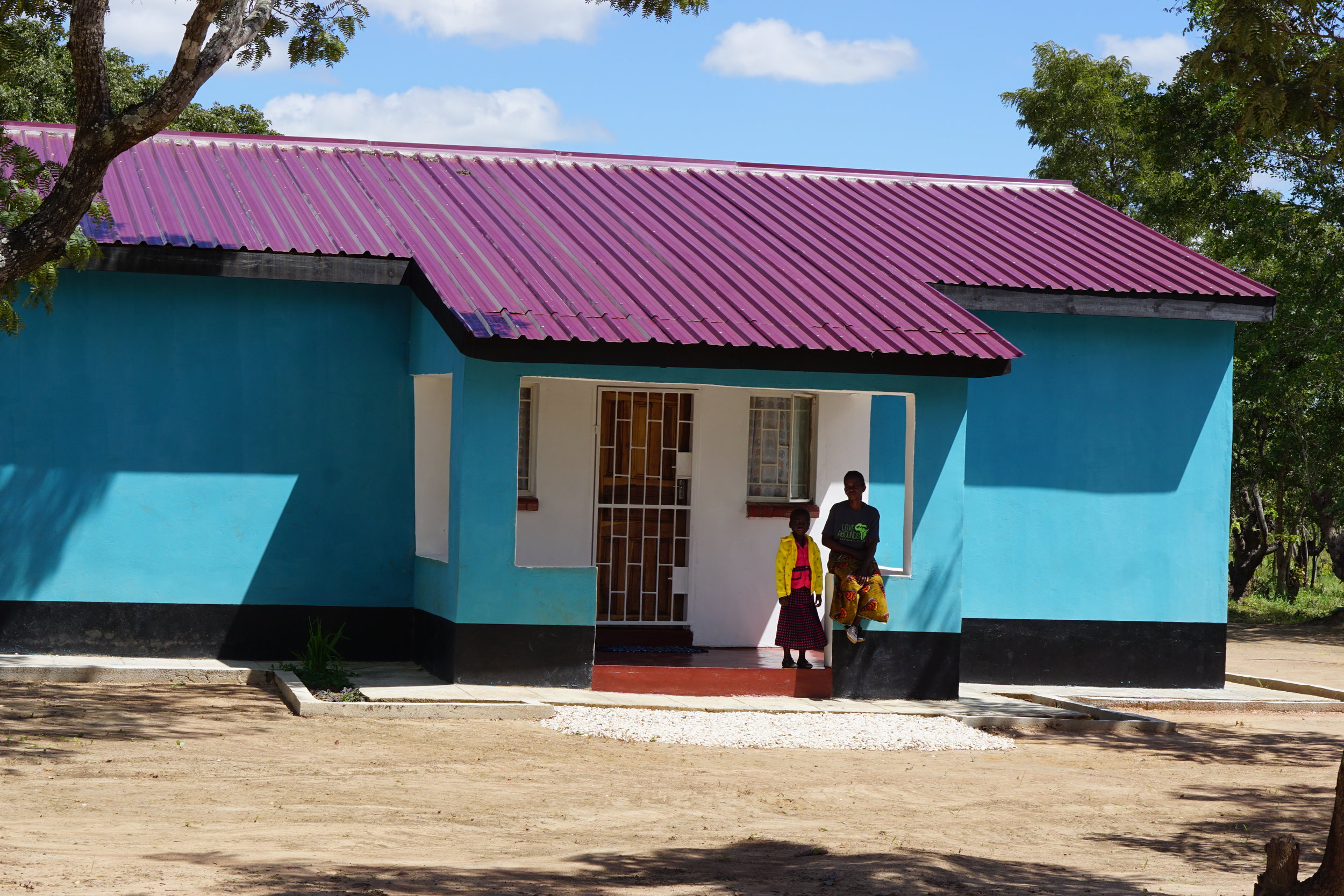 Planting again with Life Okendewa
At Life Okendewa we're doing all 3 - planting, growing, and thriving! Josephine, Esther, and Hope now call Life Okendewa home and are THRIVING. By the end of summer our first home will have GROWN with 8 little girls. And we're PLANTING the seed by starting construction on house #2!
During this season where gardens are overflowing with fresh veggies, yards turn into jungles if they're not mowed once a week, and flowers are bursting with vibrant colors all around -- we have GROWING on our minds!!! But what do all gardens need? A gardener! Someone who faithfully plants the seeds, pulls the weeds, cuts/trims/prunes, and harvests the fruit!
Love Abounds is all about community - connecting the Kunchubwe Village people to YOU - our community of supporters and friends! In this community - we all have a role to play in the garden! At Love Abounds (both staff and participants) - our role is to tend the garden. We're out in the fields pulling weeds, watering, pruning bushes, and making sure everything is ready for harvest! Our friends in Kunchubwe are harvesting the incredible fruit of thriving in life. BUT a garden CAN'T grow without planting seed - and that's the AWESOME role you get to play!
None of our work in Zambia would be possible if no one had planted the seed. Lives can't change if hope isn't inspired and hope will never come if relationships of love aren't built. In 2015 we needed to raise $5,000 to start Chicks Empowered and 8 LIVES ARE FOREVER CHANGED AND THRIVING because of the gardeners who stepped up and planted seeds in just $5.50 increments!
our garden in kunchubwe village is expanding and we need planters like you.
This summer we have 2 MAJOR goals!
***NUMBER ONE*** WE'RE FILLING UP THE LIFE OKENDEWA HOUSE! Eight little girls will call our first house their home by the end of Summer 2017. Unfortunately - we can't just bring home our new daughters immediately. The government requires several things from us that are quite expensive and we need your help fronting these costs for the remaining 5 children coming home to Life Okendewa for a grand total of $1,600. This covers required medical tests and lab work to help us determine proper health care for our little ones, birth certificates and death certificates of parents required by the Zambian government, and MUCH needed new clothing for our girls.
WE ALSO NEED 6 MORE SPONSORS TO SUPPORT OUR GIRLS MONTHLY EXPENSES. At just $1.20 a day or $37.50/month you can cover EVERY expense the girls have - keeping them fed, bathed, in good health, and going to school! We promise to introduce each little one as they come home!
***NUMBER TWO*** WE'RE BUILDING OUR SECOND LIFE OKENDEWA HOUSE!!!! The rains have stopped, the air is cool (in Zambia) and its the perfect time to get our construction started on house #2! In the process of filling house #1 with 8 beautiful girls - 8 LITTLE BOYS HAVE JOINED THE WAITING LIST READY TO FILL HOUSE #2! Let's not keep them waiting any longer and get this house built! We're anticipating a much quicker, smoother, and more enjoyable process this time around and hope to be done by Fall 2017!
our second house will cost $12,000
Which may sound like a BIG number to you - but so did the $5,000 in 2015. Every seed no matter the size is still an important part of our garden - making the growing and the thriving possible!
We've already got $500 to get us started on digging the foundation and buying some material. We're ready to plant as the seed comes in! Meaning every donation made towards the house will instantaneously go towards buying material or paying for labor.
We are BEYOND excited to take this next step in expanding our garden at Life Okendewa - and cannot wait to * W E L C O M E * H O M E * those 8 little boys ASAP. Join us in planting, growing, and thriving this summer. We can't wait to tell you all about it!
With an abundance of love and thanks,
Bethany, David, Tony, and Carol